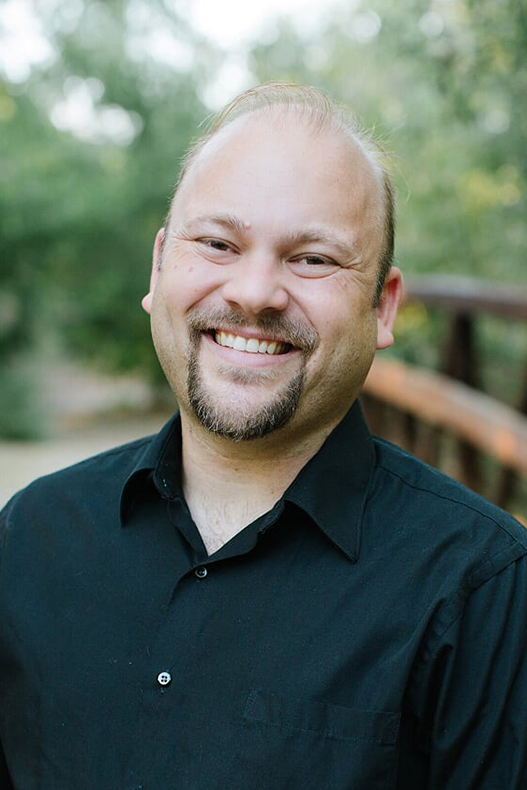 Dr. Jamison Cox
Dr. Jamison Cox, "BJ", is a native of St. George and son of St. George orthodontist, Dr. Mervyn Cox. Dr. Cox attended BYU and then completed his dental degree at the University of Kentucky in Lexington where he  was awarded the prestigious UK College of Dentistry Award for Excellence in Restorative Dentistry.  Dr. Cox is Board Certified and is a member of the American Dental Association and the Seattle Study Club for Continuing Education.
Dr. Cox met his wife Rachel Robertson Cox while playing opposite her in a high school musical. They are now the parents of four beautiful children. Dr. Cox loves spending time with his kids, especially wrestling with his two boys and singing to his two girls. Dr. Cox loves to sing and is a member of the St. George Chamber Singers community choir. At times, he can be seen in local community productions.
Dr. Cox loves dentistry and takes time with each patient to ensure high quality and thorough treatment. He looks forward to meeting you and making your time in the dental office a pleasant and comfortable one.
Kristi
Kristi was born and raised here in St. George by the late Dr. Peter A. Nyberg and Lucinda Gray. She is the youngest of eight children and graduated from both Dixie High School and Dixie State College. She has four beautiful children. Kristi has worked in the office for 12 years. When she's not in the dental office, Kristi loves spending time outdoors, riding her hand-cycle, and enjoying the beauty of St. George. Kristi had always wanted to be a dental hygienist and loves her job! She feels privileged to work with the staff and patients at Jamison Cox Family Dental!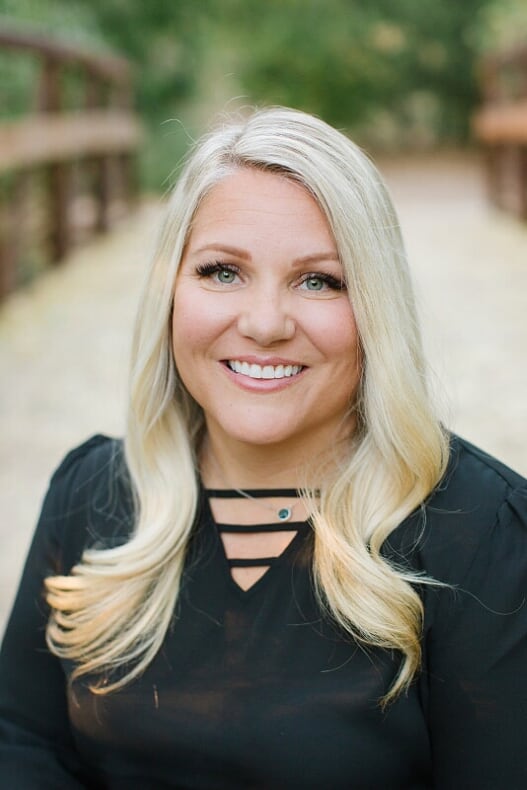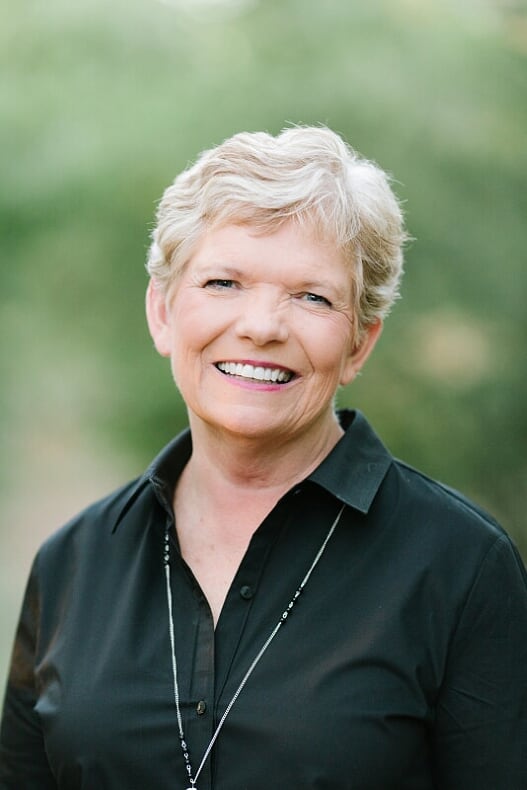 Lin
Lin is originally from Centerville, Utah, but has lived in Ivins for over 26 years. Lin has been married to Dan Moss for more than 44 years and has three children, eight grandchildren, and one great grandchild. Lin loves to explore all the great areas of Southern Utah with her family and friends. Some of her favorite times are those spent traveling with her family.  She loves all sports, especially basketball and football. Lin has worked in the office for 16 years and cannot think of anywhere else she would rather be. She loves working with the patients and staff and feels that, through her work in the office, she is a part of a large extended family.
Ashley
Ashley is originally from Monticello, UT. She lived in Monticello for 18 years and moved to St. George over 4 years ago to attend Dixie State University. Ashley enjoys spending time at the lake and going fishing. She also enjoys cooking, shopping, and spending time with her family and friends. She has worked at the office for over 2 years and loves to get to know our patients and make them feel comfortable.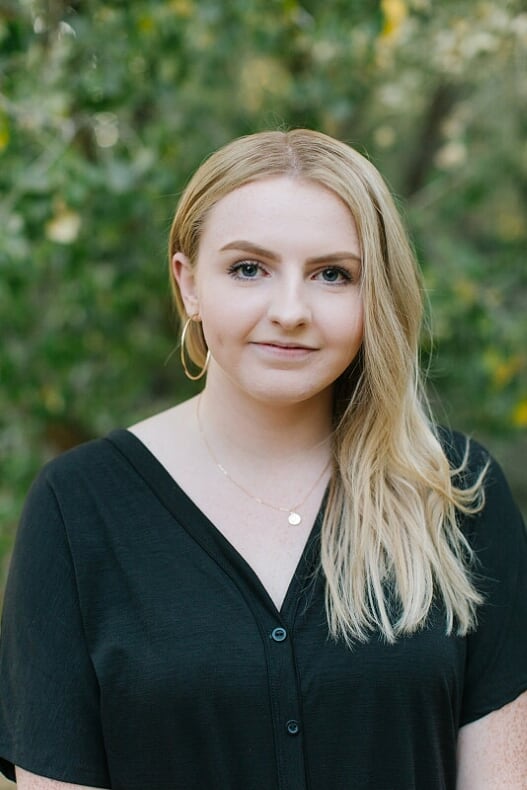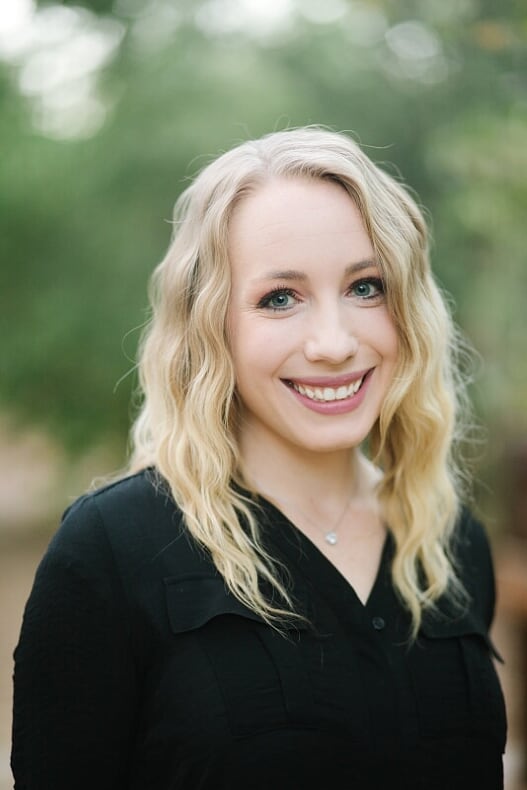 Mariah
Mariah was born and raised in Sandy, UT. She attended Dixie State University and fell in love with the beautiful St. George. She married her sweetheart Jesse on Cinco de Mayo of 2017. Mariah enjoys spending her time outdoors with her husband. They can be found mountain biking, golfing, fishing, camping and playing tennis. Mariah also values being cozy, wrapped up in a blanket and watching a good movie!…a bowl of ice cream always included.
Laura
Laura is originally from Holladay, Utah but she has lived in St George for almost twelve years. She and her husband Darin have four daughters and two sons. Laura enjoys yoga, barre, hiking and the outdoors. She also likes to travel with her family and go exploring with her little boys. Laura has been practicing dental hygiene for over eighteen years and loves being a part of Jamison Cox Family Dental. The staff and patients are truly family.
Tanya
Tanya was born in Salt Lake City, UT and was raised in West Wendover, NV. Tanya graduated from Dixie State University with a Bachelor's in Dental Hygiene. In her spare time she likes solving puzzles with her high school sweetheart and playing with their two dogs. Tanya worked as an assistant for Dr. cox prior to attending dental hygiene school and is excited to be back at the office where her love for the dental field began.
Breanna
Breanna was born and raised in St. George, UT. She is the youngest of 3 and the only girl. Breanna graduated from Snow Canyon High School in 2020. She enjoys traveling to Guerrero, Mexico to visit her family. Breanna is fluent in Spanish and French. She enjoys baking and bowling with her friends. Breanna likes getting to know our patients and helping them to be comfortable in our office.
"From the moment you enter the office of Dr. Jamison Cox, you feel you are in the company of caring friends.  Lin, the office receptionist, is warmth personified. She is always interested personally in the patients & their welfare.  Dr. Cox is caring, patient & generous in his care.  In fact, the entire staff is what I like to call "professional friends."  Thank you all for your kind & exceptional treatment of my husband and I."